THE VIRTUAL JOB FAIR
CHECK OUT THESE GREAT OPPORTUNITIES!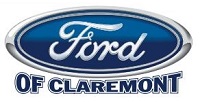 Sales Department:
Sales Professionals—no experience no problem! We will train the right candidates.
Service Department:
A and B level Service Technicians
Entry level technicians
NH State Inspection certification a plus!
We offer competitive pay, full health benefits (health, dental and vision) as well as company matched 401k plan.
Apply in person or call.
Ford of Claremont—155 Charlestown Road in Claremont 542-9800
CDJR of Claremont—5 River Rd in Claremont 543-0188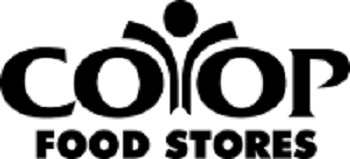 Click HERE to check out the great opportunities at Coop Food Stores!

Click HERE to check out the opportunities at CANAM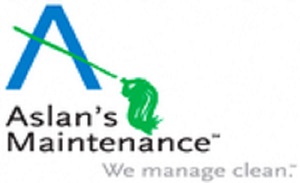 Check out the opportunities at Aslan's Maintenance HERE

BLAKTOP, THE AREA'S LEADER IN RESIDENTIAL, COMMERCIAL AND MUNICIPAL PAVING IS LOOKING FOR NEW MEMBERS TO JOIN THEIR TEAM ON PAVING CREWS AND CDL LICENSED DRIVERS. YOU'LL WORK OUTDOORS AND EARN GOOD MONEY WHILE ENJOYING GREAT BENEFITS FROM A LOCAL COMPANY THAT HAS BEEN FAMILY OWNED FOR OVER 70 YEARS. HELP RE-BUILD THE NATION'S INFRASTRUCTURE.  THESE ARE SEASONAL POSITIONS THAT OFFER THE OPPORTUNITY FOR ADVANCEMENT. PRIOR PAVING EXPERIENCE IS PREFERRED, BUT NOT REQUIRED. A STRONG WORK ETHIC IS A MUST.
APPLY ONLINE IN PERSON AT THEIR FACILITY IN WEST LEBANON OR BY CLICKING HERE: Employment at Blaktop Inc. – Blaktop, Inc.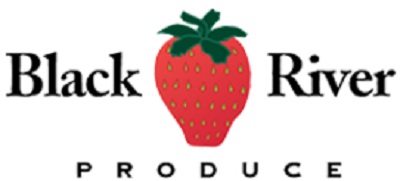 Are you looking to join a great company? Black River Produce is currently hiring CDL Class A and B Delivery Drivers, Delivery Driver Trainees and Van Drivers at their home location in North Springfield, Vermont. For more information, visit them at their hiring event, Friday, April 16th from 4pm-7pm at 449 River Street, North Springfield, Vermont.
Can't make it? Check out their career site, HERE. They are also looking for CDL B Delivery Drivers in Deerfield, MA, Essex, Lyndonville and Bennington, Vermont locations. Black River Produce is an Equal Opportunity Employer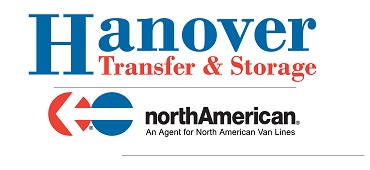 HIRING FULL TIME TODAY!
JUST OUT OF HIGH SCHOOL? COLLEGE? HAVE A CDL LICENSE? OR CURRENTLY WORKING IN THE MOVING INDUSTRY? HIRING TODAY FOR THE #1 LOCALLY OWNED MOVING AND STORAGE COMPANY IN THE CONNECTICUT RIVER VALLEY. YOU'LL LOVE THE FAMILY ENVIRONMENT AND DEDICATED TEAM! PLEASE VISIT OUR BENNING STREET FACILITY. EASY ACCESS OFF EXIT 20 OF I 89 WEST LEBANON
LOOK FOR OUR TRUCKS BEHIND THE SHAWS PLAZA. OR CALL FOR AN APPOINTMENT…603-643-3103.
-MUST HAVE A LEAN DRIVING RECORD
-ABLE TO LIFT A MINIMUM OF 50 POUNDS.
POSITIONS ARE FULL TIME WITH FULL BENEFITS.
REVIEWS AFTER 90 DAYS.

BDR TRANSPORT LISTENS TO THEIR DRIVERS BECAUSE THE OWNERS ARE DRIVERS THEMSELVES. THEY'VE BEEN ASKING FOR SINGLE DRIVERS IN OUR FAST GROWING LONG HAUL FLEET. FOR THE FIRST TIME EVER WE ARE HIRING SINGLE LONG HAUL COMPANY DRIVERS. BDR TRANSPORT REQUIRES A CLASS A LICENSE WITH 2 YEARS MINIMUM EXPERIENCE AND A CLEAN MOTOR VEHICLE RECORD. SINGLE DRIVERS START AT 55 CENTS A MILE OR 65 CENTS PER MILE ON THE A LA CARTE PROGRAM. DRIVERS RUNNING RUN 61 CENTS A MILE OR 75 CENTS A LA CARTE. WE ARE ALSO LOOKING FOR LOCAL HOURLY DRIVERS .
CALL 800 – 421-0126 or CLICK HERE TO APPLY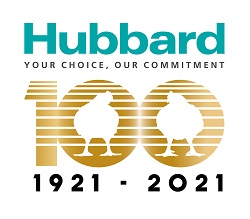 Hubbard Breeders has the following openings: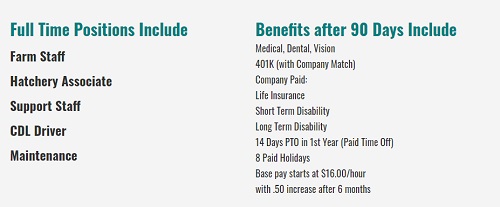 Click HERE for more info and to apply!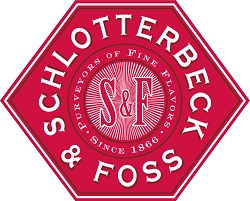 Schlotterbeck & Foss is New England's oldest manufacturer of sauces, condiments,
dressings, and dessert sauces.
Click HERE to see openings and application info!
 CAREERSINVT@SCHLOTTERBECK-FOSS.COM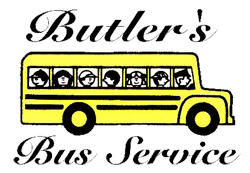 Butler's Bus Service in White River. If you love kids, and love keeping them safe. Butlers is taking driver applications for full and part-time drivers online at Butler's Bus.com,
or drop by their offices on Pine Street in White River Equal opportunity employer.

Attention Job Seekers! Hypertherm is hiring! Consistently rated one of the best places to work in New Hampshire, Hypertherm is 100 percent employee owned and has a 50-year history of no layoffs and real job security. And as an essential business, Hypertherm, is taking every precaution to keep its associates safe. Click HERE to apply now ,
or learn more in their virtual info sessions. Hypertherm is an equal opportunity employer.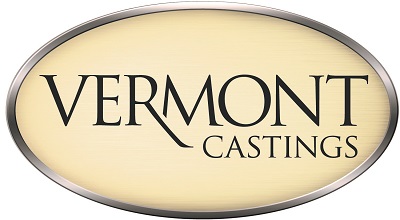 Hearth and Home Technologies, manufacturer of Vermont Castings, is expanding on second shift with  Melt and Mold Utility positions start at 22.50 per hour! Plus three weeks paid time off, 10 paid holidays, 401K match, a comprehensive medical plan, and a robust profit-sharing plan after one year. Positions start at 22.50 per hour!
Apply at their Randolph location at 1131 Beanville Road or Click HERE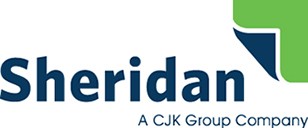 Sheridan Printing in Hanover has 20-openings to fill for machine operators on 2nd and 3rd shifts. And special operators who work three-day, 12 hours shifts…get a 11% incentive and four days off! If you have experience as a machine operator that's a plus, but if you have no experience, they'll train you on the job.
To apply Click HERE. Sheridan Printing, 69 Lyme Road Hanover. An equal opportunity employer.

Mount Ascutney Hospital and Health Center is hiring for a wide range of positions, with excellent benefits. New this year, even entry level positions start at fourteen dollars an hour, and fifteen for LNAs, because every job is essential. The community counts on Mt. Ascutney Hospital and Health Center. Can they count on you?
To see open positions and apply, click HERE

Learn to build your own tiny house AND get paid for it. Jamaica Cottage Shop is one of the fastest growing Vermont companies and they are hiring today.  No experience is necessary.  They'll train you to be part of the Jamaica Cottage Shop team and do some fascinating and rewarding work. Available positions start $17.50 an hour. If you enjoy working outdoors and can lift up to 75 pounds, apply IN PERSON at the Jamaica Cottage Shop at 170 Winhall Station Road in South Londonderry Vermont.  Benefits include Paid Time Off, Vacation and Sick Pay, Overtime, Health Insurance with Dental and Vision, matching 401k, tool allowance and more.  Full Time work is available NOW at Jamaica Cottage Shop.  More information about this innovative company is available at Jamaica cottage shop dot com. Your vibe attracts your tribe.  Stick with likeminded folks and set your own path in life. Jamaica Cottage Shop is here to help with a unique opportunity to join their team. No experience is necessary. Apply IN PERSON at the Jamaica Cottage Shop in South Londonderry Vermont.  Join an industry leader that values their employees while creating quality solutions for customers.  Jamaica Cottage Shop is an equal opportunity employer.  Women and minorities are encouraged you apply.

Valley Concrete & Construction is looking for a competent Construction Foreman for our Bernardston Massachusetts location.   Bring your leadership skills and experience to our team!  As construction foreman you should have a solid background in the field. Valley Concrete offers thirty dollars plus per hour as well as health and dental, paid sick, vacation and holidays.  disability, life and accident insurance too as well as 401k.
Click HERE to apply. Call or stop by 546 Northfield Road in Bernardston.